Simply Best Hotel in Manali
This abode that personifies serenity is sure to leave a light in your heart
A place where dreams dwell and your heart will call it home.
This unique mountain hideaway, offers you to experience the feeling underneath the azure canopy, against the pine backdrop, with the snow blanketed peaks that meet the eye, not-so-lonesome Pine grove at the front, all hues of wilderness and a perch on the porch to admire it all from.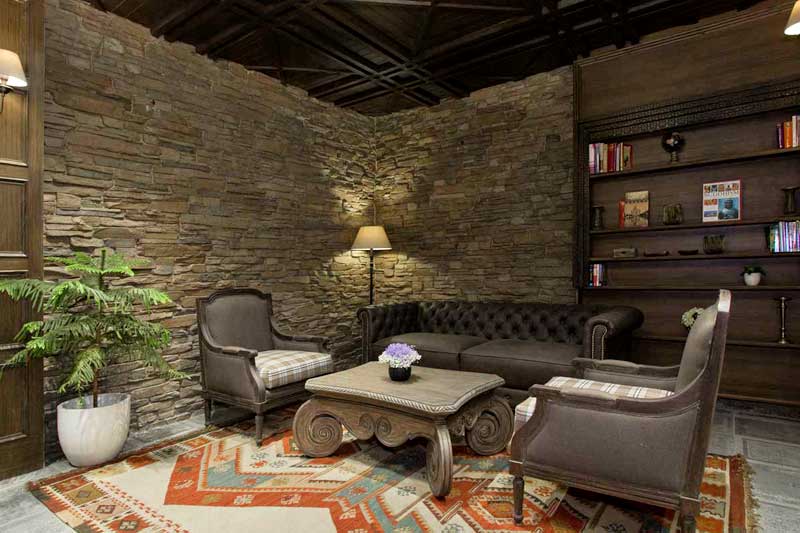 Capturing distinctive exterior and interior design elements, our Sylvan Hues Plan evokes warm and aesthetically pleasing value to this iconic cottage style.
A Cottage carries the connotation of being an old or old-fashioned building and in modern usage, a cottage is usually a modest, often cozy dwelling and the blend of modern-classic which is exactly what Sylvan Hues denotes.
The best rustic designs transition seamlessly between exterior and interior materials. Using a rustic stone and wooden paneling to create an aged accent wall adds extra detail to your finished build.
Who says hallways can't be as stunning as the rooms they lead to? Cedar of varying grades encases the walls and ceiling of this jewel box of a hallway.
Sylvan Hues Manali, Village Chhiyal, Tehsil Manali, District Kullu, Himachal Pradesh, INDIA 175131
We at Sylvan Hues Manali are dedicated to offer the best of hospitality with any means and resources available at our disposal. While we are a new comer in this industry, we bring with us a will to excel in all departments that include booking, management and general client satisfaction. Please be free to contact us here.